Lisbon Monuments - History and Culture at your service!





There are so many great

Lisbon Monuments

that it will probably be very difficult to visit all of them in just one trip to Lisbon.

This is good news because it means you have to come back again and again...


The two most famous of all Lisbon Monuments are the

Belém Tower

(

Torre de Belém

) and the

Jerónimos Monastery

(

Mosteiro dos Jerónimos

).


Both are located in Belém and are classified as World Heritage by UNESCO.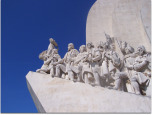 Still in Belém you have to visit the

Discoveries Monument

(

Padrão dos Descobrimentos

).

This monument is a tribute to the great Portuguese Age of the Discoveries (

Era das Descobertas

).

It has multiple prominent people represented in this sculpture.

In front of them all is Vasco da Gama, a symbol of this amazing time and leader of the first successful boat trip to India.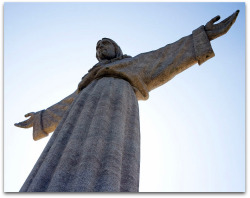 Crossing the Tagus River to the other side you have to visit the

Monument of Christ King

(

Monumento de Cristo-Rei

).

Inspired in the Rio de Janeiro's "Cristo Redentor", this amazing piece of art allows you to appreciate a

fantastic view over the city of Lisbon and the Tagus River

(

Rio Tejo

).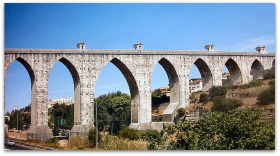 Near the 25 de Abril Lisbon Bridge (

Ponte 25 de Abril

) but on this side of the river, you can admire the

Lisbon Aqueduct

.

An amazing piece of engineering that survived the 1755 Lisbon Earthquake.

If you like bullfights, don't forget to visit the

Campo Pequeno's bullring

and you can shop some souvenirs in the Shopping Centre below the bullring.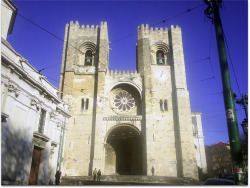 Some of the most amazing monuments are the

churches in Lisbon

.

Take for example the

Lisbon Cathedral

(

Sé de Lisboa

), perhaps the oldest building in Lisbon, and the

Estrela Basilica

(

Basílica da Estrela

).

They are fantastic!

Also amazing are the

Lisbon Palaces

, like the

Ajuda Palace

(

Palácio da Ajuda

), and the

Theatres

(Teatros), like the

Saint Carlos Theatre

(

Teatro de São Carlos

).

Go to the

Lisbon Downtown

(

Baixa de Lisboa

), take a picture to the

Augusta Street Arch

(

Arco da Rua Augusta

).

After that, climb to the

Saint George Castle

(

Castelo de São Jorge

) and appreciate the great view over the city.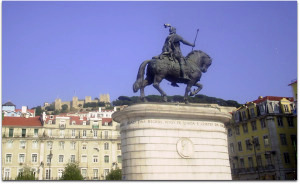 Some

train stations

, like the

Rossio Train Station,

are authentic monuments more than worthy of a visit.

Throughout the city you have

Statues

which are tributes to some of the most prominent people of Lisbon.

Reminders of great events or achievements.



Uff... already tired? But this is only the beginning...

This is omly a sample of the Lisbon Monuments available to you.

I hope this makes you excited and willing to pay us a visit soon. Find out more...



---
Related Pages
Discover the

Lisbon Attractions
Visit the

Lisbon Museums
---
---
---