Lisbon: Founded by Ulysses,
Discovered by YOU!
Hello and welcome to Lisbon, Portugal!
According to the legend, this great city was founded by Ulysses, the brave King of Ithaca and hero of Homer's epic poem, the Odyssey, after he left Troy and departed to the Atlantic to escape the Greek coalition.
The origin of the name remains quite a mystery but it is certain that it was known by the Greeks as Olissipo and "Olissipona", a name that was derived from Ulysses.

Lisbon Panoramic View
Later it became known as Lisboa and it's also known as the "city of the seven hills" an allusion to its curious geography.
What's this site about?
As you might have guessed, this site is about Lisbon, Portugal. That's it!
I am building this site to show the world this great city and invite you to discover it!
Here you will find
valuable
information, insider tips and advice that only a local friend can give you
.
And best of all you'll find it here
for FREE
!
This is not like other sites, that you may already have found on the internet, which have been written by persons who may only have been here once (others maybe not even once...).

This site is written by someone who was born here and who has always lived here - me.

So, what's so important about Lisbon?
Lisboa is the capital and most important city of Portugal.
It's the sunniest European capital! In fact, the weather here is always great!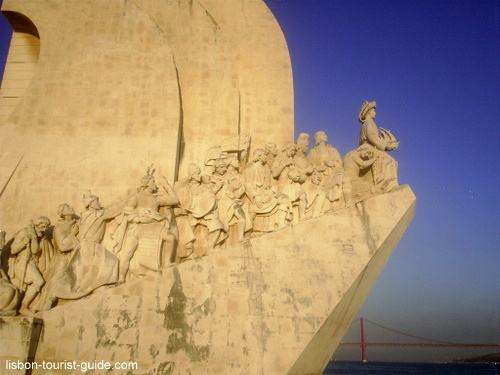 Lisbon Discoveries Monument
Lisboa is one of the most ancient cities of the world and, as you might guess, it has a very rich history.
I invite you to discover a city of brave men who dared to challenge the unknown sea and with their amazing courage and determination gave "new worlds to the world".
Be amazed by the memories of our people and city that celebrate the magnificent and unforgettable Age of the Discoveries.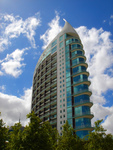 Parque das Nações
Besides being of great historical interest, Lisboa is also a
modern city
(specially in the newly created
Parque das Nações
) with sophisticated buildings and a vibrant culture.
Discover the
amazing monuments
and
world class museums
that will certainly make you want to take thousands of pictures.
Look for the traditional city that has centuries of history while visiting Alfama, Bairro Alto, Castelo and other traditional neighbourhoods.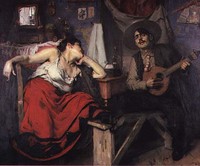 "Fado", José Malhoa
Walking the streets of Lisboa, particularly in the
traditional neighborhoods
, is
a unique experience
. You can almost breathe in
the history
and the traditions of our people.
Listen to the
traditional
portuguese
song
-
Fado
- and be transported to a new dimension of feelings that can sometimes make you very emotional...

.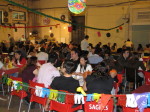 Lisbon Nightlife
It has a
nightlife
, lots of bars, restaurants and pubs where you can spend some quality time with your friends or make new ones.
Discover the wonderful
City Attractions
, the best things to do and places to go with your family and friends.
Have fun in one of the Festivals and celebrations, like the Rock in Rio Lisboa or the
Popular Saints Festivities
.
What can you expect to find here?
All the information you need to prepare for your stay in Lisboa and to get an insider's view of the town.
Although
this is a work in progress
, here you'll find:
What to do
Where to stay
Famous people
Historical events
And much more...
All this with the help of a local friend!
I'm here to assist you and give tons of free information, so you don't have to look for it in differents sites.
Still considering?
In case you haven't made up your mind, please find out the reasons why you should definitely visit us. I promise you will fall in love with the city and its people...
If you have already made up your mind about visiting Lisbon, you can find the information you're looking for by using the navigation bar on the left or simply by entering your search in the box below.
I invite you to explore this site, plan your trip and come to visit us soon. Lisboa is full of surprises...
You won't be disappointed!
Until then, check out the new stuff I'll be inserting in this site and subscribe to the Lisbon Insider e-zine to get the latest news and updates directly in your mailbox.
Have fun!
Your local friend
,
Marco.
Table of Contents
The Lisbon Blog keeps you up-to-date with all additions and changes to the lisbon-tourist-guide.com Web site. Subscribe here.
Want to know more about Lisbon? Quick facts and stats from one of the best cities in the world!
Why Lisbon? I give you 10 reasons why you shouldn't miss it!
Find out the best way to get to Lisbon by plane, train, car, bus or boat. It doesn't matter how you choose to come. Just get here!
Take a look at the Lisbon Map. Explore it for more details or just take a look to see where is Lisbon, Portugal. More maps in the site.
Weather in Lisbon. Check out the typical annual weather and climate for Lisbon, Portugal.
Lisbon practical information for the visitor. Never get confused. Everything you need to know is here.
Buy the Lisboa Card (Lisbon Card) to get discounts and several free admissions in Lisbon
The best Lisbon Safety Tips from your local friend!
The Lisbon Dictionary is here to help you understand what a portuguese word means or how to say an english word in our language!
The Fado is one of the most unique and amazing musical styles of the world.
Use the Lisbon City Guide to find out about the best places to go while you're in Lisbon.
Discover the amazing Lisbon Attractions and enjoy some world class entertainment.
Appreciate the Lisbon Monuments - pieces of history waiting for your visit.
Discover the Lisbon Museums and let them surprise you by their quality and diversity.
In this page you will find the Lisbon Places where you must go on your visit.
Try one of Lisbon's Restaurants and enjoy a fantastic meal!
What is the most popular of all Lisbon Sports? Find out here!
The Lisbon Metro (Subway) is the fastest way to travel around the city.
Check out the Travel Links Page to other valuable travel-related resources!
Link to Lisbon Tourist Guide and provide your readers with access to the best site about Lisbon, Portugal from an insider's point of view!
Lisbon-tourist-guide.com gives you the best local tips, advices and recommendations to discover Lisbon. Search it here!
What about me? My name is Marco and I was born in Lisbon, Portugal. I would like to be your local friend when you come to Lisbon!
Contact me for comments, questions or sugestions.
Have you ever been to Lisbon Portugal? Share your stories and adventures!
Would you like to share your knowledge about lisbon? Great, find out how you can submit your story or tip here.