Lisbon Sports -
What's the most popular?



The most popular of all

Lisbon Sports

, actually of all Portugal, I mean Europe, is without doubt the

football

(if you're from the US then it is the

soccer

).

Lisbon is dominated by football and here you can find two of the "big three" football clubs of Portugal -

Sport Lisboa e

Benfica

and

Sporting

Clube de Portugal

. The other one is Futebol Clube do

Porto

located in the city of Oporto.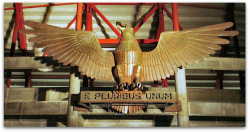 The greatest one is, of course,

Benfica

. First of all because it is my club (and this should be reason enough

), but the statistics also give it the first place among all football clubs in Portugal.

Benfica is the club with more titles, more fans in Portugal and all over the world, more associates (holds the Guiness Record!), the biggest and best stadium and so on.

Resuming, it is the best!



Another Lisbon football club

is Clube de Futebol "Os Beleneses"

, also called the fourth big one, because it has already won a championship.

The other football club in the main division is Estrela da Amadora.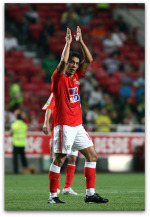 Some famous Portuguese soccer players born is Lisbon are:

Rui Costa

(Benfica, Fiorentina and AC Milan) in the picture
Luís Figo

(Sporting, Barcelona, Real Madrid and Internazionale)
Ricardo Quaresma

(Sporting, Barcelona, Porto, Internazionale and Chelsea).


But

Lisbon Sports are not limited to football

. There are many more sport activities like:

Futsal
Basketball
Golf
Team Handball
Volleyball
Cycling
Tennis
Gymnastics
Athletics
Rink Hockey
Maritime sports like Sailing, Rowing, Surf and Bodyboard
Rugby
Swimming
Motor and Car Racing
And much more...





Some of the more

traditional clubs and sport associations

in Lisbon, besides those mentioned above are

Ginásio Clube Português

,

Associação Naval de Lisboa

,

Clube Naval de Lisboa

,

Casa Pia Atlético Clube

,

Atlético Clube de Portugal

,

CDUL - Rugby

and

Grupo Desportivo de Direito

.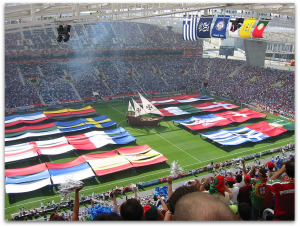 Lisbon has received some

memorable events

like the European Football Championship (

Euro 2004

).

Unfortunately, the Portuguese National Team, lost in the final match against the National Team of Greece.

Yes, it was a national tragedy but we will recover from it...




Some

international events

occur periodically like:
The

Estoril-Open

, every year, with some of the best tennis players in the world
The

Lisbon Half Marathon

, crossing the Tagus River Bridge

Lisbon has some

amazing stadiums, pavilions and other sportive places

.

Also, you can find many places to run, play football or have a great relaxed time with your family in a

public garden

or

by the river

.

If you like sports you won't be disapointed. Look for sport events coming up and the best places to play your favorite sport in Lisbon.



---
---