Why Lisbon? Because...
You may be thinking: "Why Lisbon?". What makes it such a special place to visit?
If you haven't made up your mind yet, I'll give you some reasons why you should definitely include Lisbon in your travel plans.
1. History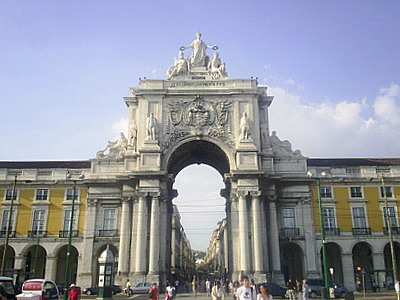 Lisbon's Triumph Arch.
Lisbon is one of the
most ancient cities
of the world.
It has a rich history with plenty of events which, without any doubt, decisively influenced not only Europe's fate, but that of other continents as well.
Since the age of the discoveries until nowadays, Lisbon has always been involved in many of the events that set the course of European and world history.
2. Culture
Lisbon's Fadista Mariza.
Lisbon can be characterized as a place where tradition and modernity go hand-in-hand.
Discover the traditional Lisbon song - Fado.
Listen to this wonderful music and let it flow to your heart.
The Fado song reveals the true soul of the ancient Lisbon and its people.
This is one of the reasons why Lisbon and its people are so unique.
3. Climate
One of the sunniest capitals of Europe, this city has a very mild climate all year-round.
The temperatures are always great, even during winter time, when the rest of Europe is freezing.
The rainy days per year are also very few and even on those days you can enjoy the city because there's so much to see and do.

4. Location
Lisbon is the first European capital you meet coming from the Atlantic Ocean, like when you arrive from the United States, Central or South America.
It's also very close to the major European cities, that can be reached by a 2-hour flight from here.


Lisbon's Bridge - Ponte 25 de Abril.
5. Geography
Being located so close to multiple beaches, you have the opportunity to appreciate the city's culture and attractions, as well as to spend a great time at the beach.
By the way, did you know that this is the European capital nearest to the beaches? Also enjoy the Tagus River (Tejo) right at the city's feet.


Lisbon's Beach - Praia do Guincho.
6. Food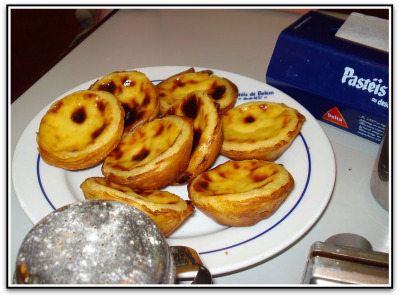 Lisbon's Pastéis de Belém.
Appreciate the fantastic gastronomy of Lisbon.
Get lost in this immense palette of flavours and discover the absolutely wonderful taste of the wine.
Food and drink have always been a visiting card of Lisbon giving its visitors a reason to return.
And don't forget to taste our delicious pastries...

7. Safety
In Lisbon you are safe. In fact it is one of the safest capitals of Europe.
Although you must always be prudent with yourself and your belongings, the truth is that you rarely hear about cases of violent crime in this city.
Still, you should beware of pick pocketing. Read more safety tips here.

8. Diversity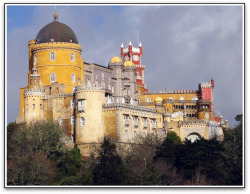 Palácio da Pena - Sintra.
In Lisbon and around the city you can find a
diversity
of amazing
things to see and do
.
Explore one of the world's most romantic towns (Sintra) and visit the splendid monuments and museums located in the city.
Play golf in world-class courses, have fun in one of the Casinos (Lisbon and Estoril) and much more.

9. Value / Cost
Great value for a low cost. Lisbon is the least expensive capital of Europe.
Here you can purchase great value for little money. So, why don't take advantage of this great opportunity?

10. People
Last but certainly not least, are the people of Lisbon.
Expect a warm welcome and enjoy the famous hospitality of the Portuguese people.
Not only will you fall in love with the city but you will also fall in love with its people.
People in Lisbon Downtown.
Now you know "Why Lisbon". Which one of the reasons above do you value more?
Do you have another one? Tell me about it.
Ready for more? Continue exploring this site and find out more reasons why Lisbon is the right place to visit.