Lisbon Passport and Visa -
Do you need them?



Welcome to the

Lisbon Passport and Visa

Page.

Here you'll find out if you need one or both of these documents to enter Portugal.

If you're coming from the

European Union

(EU) then you probably already know that you don't need a passport or visa since we have our frontiers openned to travel inside the EU.

You only need your

national identification card

to enter Portugal.

If you are

under the age of 18

, you will also need a written travel authorization from your parents.

The same aplies to the following countries:

Andorra
Iceland
Liechtenstein
Malta
Norway
Switzerland

Great news, right?



But, if you're not coming from one of these countries, keep reading.

If you are going to stay in our country for

less than 91 days

and you come from one of these countries:

Argentina

Australia

Bolivia

Brasil

Brunei

Bulgaria

Canada

Chile

South Corea

Costa Rica

Croatia

El Salvador

United States of America

Guatemala

Honduras

Israel

Japan

Malaysia

Mexico

Monaco

Nicaragua

New Zealand

Panama

Paraguay

Romania

San Marino

Singapore

Uruguay

Vatican

Venezuela

Hong Kong

Macau

Then you only need your passport. Remember that the passport must remain valid for a period of

three months after the departure date

(from Portugal).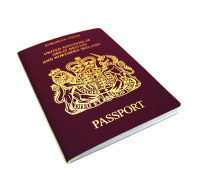 If you're coming from

any other country

then you will need your passport and a visa to enter Portugal.

You can get the Visa in the

Portuguese Embassy or Consulate

present in your country.

Accordingly with the principles of the

Schengen Convention

the passengers flying from or to another Schengen State don't need a new visa.

Learn more about the Schengen Area here.


Hope this helps!


---
Top of Page
Return to Lisbon Practical Information
Return to Home Page from Lisbon Passport and Visa
---