Opening and Closing Hours



In Lisbon, the

usual opening and closing hours

change a little bit accordingly to the place you want (or need) to go.

If you are considering shopping in a

street shop

, most of the open between 9 and 10 AM and close around 7 PM.

Some of the smallest business and offices are closed for lunch from 1 PM till 3 PM. Also close at 1 PM on saturdays and stay closed on sundays.

Shopping in a

Shopping Center

should be easier since they open at 10 AM and close between 11 PM and midnight (only the cinemas are open until the end of the midnight session).

All shops are open at lunch time. Please note that the large supermarkets close at 1 PM on sundays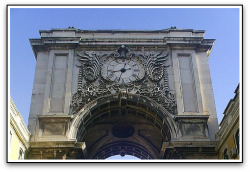 If you need to go to a

Bank

you should go between 8:30 AM and 3 PM from Monday to Friday.

Most

Public Services

are open between 9 AM and 4 PM.



Restaurants

usually open at 7 or 8 PM for dinners until midnight.

For lunches, restaurants usually are open at 11 AM and serve until 3 PM. Some restaurants don't serve lunch.



Cafés

are usually open at 7 AM and stay open until 7 PM or until 10 PM.

All restaurants and cafés are closed one day of the week (usually sundays, mondays or wednesdays).

The

Bars and Pubs

are open between 10 PM and 2 AM and the

Night Clubs

are open from 11 PM until morning.





---
---