Portugal Currency
Since January 1st 1999, Portugal currency is the

Euro

although it was only in January 1st 2002 that physical coins and banknotes started to circulate.

Before the introduction of Euro, the official Portugal currency was the Portuguese Escudo.

Presently, 1 Euro = 200.482 escudos (approximately two hundred escudos).

Many Portuguese still talk among themselves in escudos or "contos" (equivalent to 1000 escudos), because they're still used to do it and because the conversion rate is not that difficult.

After all, 5 euros = approximatelly 1 "conto" = 1000 escudos.


Who uses the Euro?

The Euro is not only the currency of Portugal but also the official currency of another fifteen countries: Austria, Belgium, Cyprus, Finland, France, Germany, Greece, Ireland, Italy, Luxembourg, Malta, the Netherlands, Slovakia, Slovenia, and Spain.
It is used daily by more than 330 million Europeans.
This makes it easier for European visitors coming to Lisbon, as they don't have to worry about exchanging their money.


How is it represented?
The Euro symbol (€) is usually written after the amount. For example, 10 Euros = 10€.
Another thing to consider is that, in Portugal, the decimals are written after a comma and units of thousands are written before a point.
For example, 10.000€ means ten thousand euros and 10,20€ means ten euros and twenty cents.
The Euro is divided into 100 cents and there are coins of: 1-cent, 2-cents, 5-cents, 10-cents, 20-cents, 50-cents, €1 and €2.
One face of each coin is the same for all countries but the other one is different for each country of origin.
Of course, with today's market you can find in Portugal coins from all of the countries and collect them if you like.
As to banknotes, they're issued in €5, €10, €20, €50, €100, €200, €500. Each one has its own colour and the front-side of the notes features gates or windows, while the back-side features bridges.
In Portugal you can use every coin and banknote you wish, but usually you don't see a lot of banknotes higher than €50.

How can I raise or exchange money?
If you need to raise some Portugal currency, you'll find twenty-four hour ATMs (locally called multibanco) everywhere.
There are plenty out here and in every Bank there is al least one.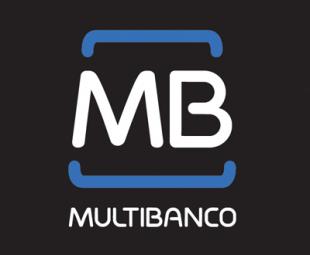 Maximum daily withdrawal is €400, with the most being €200 at a time. The ATM machines have instructions in English and other languages. Look for the symbol on the right.

If you need to

exchange money

you can do it in any bank and there are also shops located in tourist places to assist you. A small commission is charged (around €3 to €5).

Visa and MasterCard are widely accepted as well as debit cards.


How much is it worth?
| | |
| --- | --- |
| Please, use this currency converter to convert Euros into your currency or vice-versa. All rates are constantly updated and all major currencies are available. | Currency Converter |

For a

quick view on the exchange rates

, check out the table bellow (

also constantly updated

).


What do the coins and banknotes look like?

In Portugal you can use this coins and banknotes.






The portuguese coins look like this:




See also:
Lisbon Former Currency - Portuguese Escudo
Lisbon Former Coins
Lisbon Former Banknotes
---
Top of Page
Return to Lisbon Practical Information from Portugal Currency
Return to Home Page from Portugal Currency
---